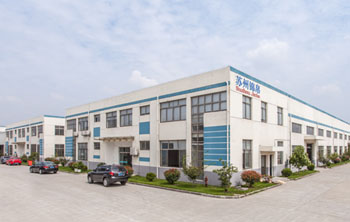 Suzhou Jinbo Display CO., LTD,the company is located in the Industrial Park, Suzhou, Taicang City, Jiangsu Province, the new lake, away from the highway along the river the Taicang entrance 1 km, close to the Jiading District of Shanghai, from ShanghaiCenter and Hongqiao Airport is about 40 minutes' drive from Shanghai Pudong International Airport is about 80 minutes drive from the location, convenient transportation.
The company's main research and development, specializing in the production and development of display props manufacturing enterprise. Exhibition display equipment can be a variety of materials development and manufacturing, the category should be a complete, fully meet the needs of different customers.
The company has their own metal, wood factory area of ​​20,000 square meters, the existing staff of more than 300 people. Specializes in a variety of shopping malls display equipment, including wood products, fabricated metal products, hardware accessories, tempered glass, plexiglass plastic sheet products, etc.. Ironwood combined series, slot board series, shelves, mesh series and all kinds of ornaments, accessories, etc., can meet customer demand, the more welcome customers to custom.
Display Equipment Co., Ltd. in Suzhou Jinbo in the country to form the shape of the sales network, product coverage in major cities nationwide, our products are trusted and exported to are exported to the United States, Europe, Australia and other countries in addition to domestic persons and regions.
The company has experienced professional team, Chong Yong (Yong) The first is our goal, and the highest quality products and superior service, customer-focused, quality-oriented, and ultimately create a win-win situation for the customer service. Long journey in the 21st century, we will be full of spirit and high morale, follow the corporate policy of "relying on science and technology, strengthen the management of the pursuit of perfection, keep making progress," and work together to create, maintain the company's brand value. We hope to work together with all partners. In the new form, to create a better and brighter tomorrow.
We sincerely welcome you to come to our company to guide carrying a bright future!